YouTube, The popular video sharing site is used by many people all around the world. The basic requirement to view YouTube videos is a browser. Not anymore, Here is Sprink ,a standalone YouTube client for Windows Vista or Windows 7 which lets you search YouTube and watch your favorite videos in a window that's not much larger than the video window.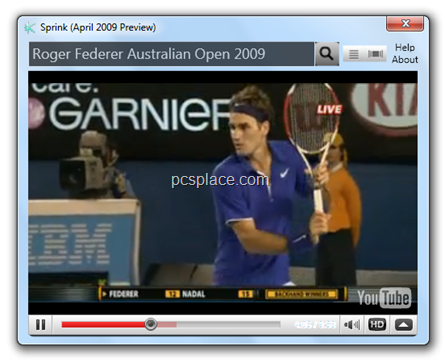 This is very helpful especially when you are working on any other application and don't want to miss the videos. The application makes it very easy to search, Play and pause the YouTube videos. There is also a 3d view by which you can view related videos.
In order to use this cool desktop application make sure you have Microsoft Windows 7 Beta (from Build 7000 – Build 7106) or Microsoft Windows Vista SP1 or above and .NET Framework 3.5 SP1, Adobe Flash Player installed. This is still under development and various features are expected soon.