Secret Disk is a free software which will let you protect or hide your files by storing them on a separate disk on your PC which may be locked and unlocked with a password within one second. Moreover, this drive is even invisible when locked as it doesn't appear in Windows Explorer.
If you don't want others to access your files, you can always protect them by software like Truecrypt or LockNote which can encrypt and decrypt Files to secure important information. But this takes a lot of time if you have a lot of files. Also you have to do this procedure every time you want to access your files. Using Secret Disk will be much easier and faster way to protect your files and folders.
In order to use this, Download Secret Disk and install it and choose a password. You can start the application which shows you a new disk named X: in My computer. This drive is used to store all your private files which you don't want others to see. When you are done with it, lock the disk by clicking tray icon. You can unlock by using unlock and entering your master password.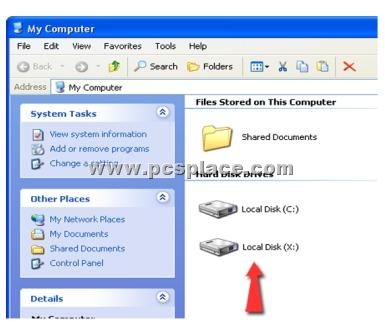 You can use this freeware to protect or hide any type of files like documents, movies, music etc. It is so simple to use as it just works as another disk which has all your secret content. The files are not encrypted, so it protects as long as people don't have access to your secret disk drive. You can use Secret disk for basic security and hiding of your important data.