ScreenCamera is one of those software which you have always wanted, apparently never found it. So far, you would have either heard of programs which record your desktops, or screen sharing programs. Here is a program, ScreenCamera which is undoubtedly jaw dropping.
You can surely label ScreenCamera as a package of programs serving you for video capture and video broadcast. And the best part about this program is the fact that it integrates with popular instant messengers and lets you broadcast your desktop activities on your favourite messengers like Skype, MSN Messenger, Yahoo! Messenger,  PalTalk, CamFrog, UStream and many more.
Before we get much deeper, lets talk about the minimum system requirements. You can find them below:
Intel 1.3GHz
120MB HD
256MB RAM
Windows 2000/XP/2003/Media Center/Vista/Windows 7/Windows 8
Minimum screen resolution of 800×600
If you are good with the above requirements, then you would definitely want to continue reading more about ScreenCamera. And the other noticeable fact is its user interface, which is totally user friendly. It is also listed in the Center of Compatibility of Microsoft, which does make it a trust able software.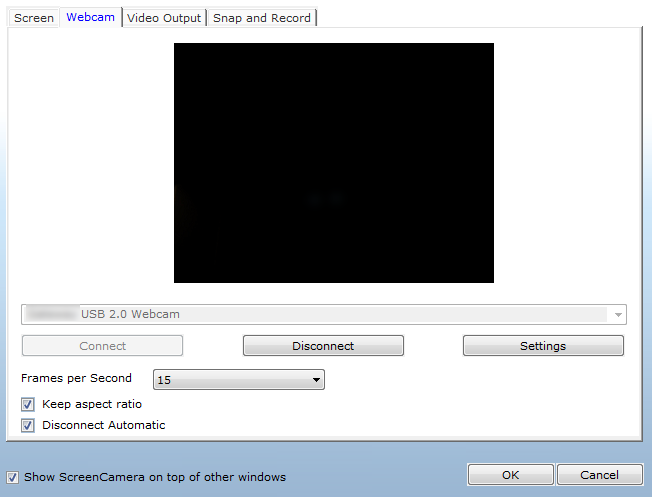 One thing is for sure, that I have not come across any smoother program which lets you share your desktop and broadcast the same on your IM. Its hotkeys, toolbar shortcuts makes it an absolute bliss to use, I tell you.
Let me tell about one of its feature which makes it an incredible application. If you wish to record a split screen video with your desktop recording at one side and your webcam recording on the other.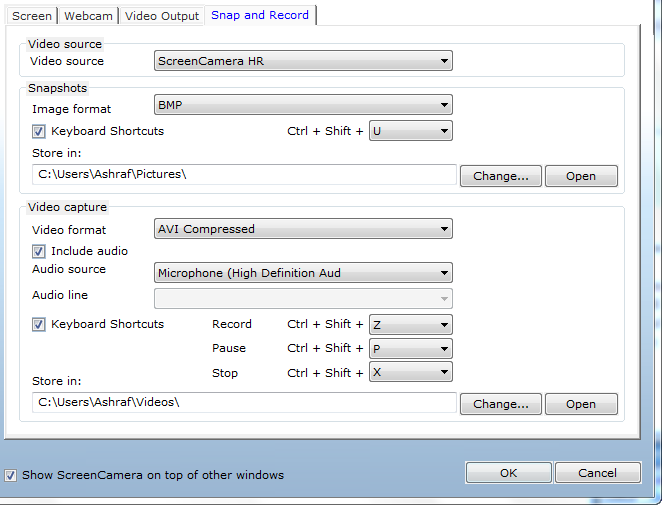 So, its upto you how you wish to use this virtual camera program. You can show your friends how to install or use a software, or may be review a document or presentation, and share any damn thing playing on your screen. So, its upto you how you wish to put this wonderful program into use.
Its also lets you customize your recording, whether you wish to record a particular region or the complete screen. The other control parameters like sizing, positioning, and other video output parameters makes you feel that it listens to you.
How To Get Free License For ScreenCamera
If you wish to buy this wonderful program ScreenCamera, you would have to pay $49.95, but here is an incredible chance to get it for FREE. Yes, you have read it right!
In order to get the free license code for this $49.95 software, all you need to do is visit the registration link, fill in the form and you will get the code in your mail box. That is it!
The best part about this ScreenCamera giveaway is that it offers unlimited licenses. Let me highlight the rules again. Below are they:
Get the license for FREE
Fill the form at this registration link and get the code in your inbox
No eligibility, no restrictions
Giveaway valid for 3 months
Do not waste your time and grab the license for this one of a king software, ScreenShare – a virtual webcam recording your desktop screen.