qvPDF is a free Adobe Acrobat alternative using which you can create PDF files from all your printable documents easily. This PDF creation tool installs a virtual printer on your system. To create your own PDF, Just choose the virtual printer in the printing-menu, enter a name and choose where you want to save the final PDF-file.
This virtual PDF printer includes a complete list of settings and plug-ins, which has almost all existing features included in Adobe Acrobat. It offers a lot of functionalities like adding metadata, applying security measures, executing a file before and/or after conversion, or merging several PDF documents, etc which will allow your to customize every setting of the original document.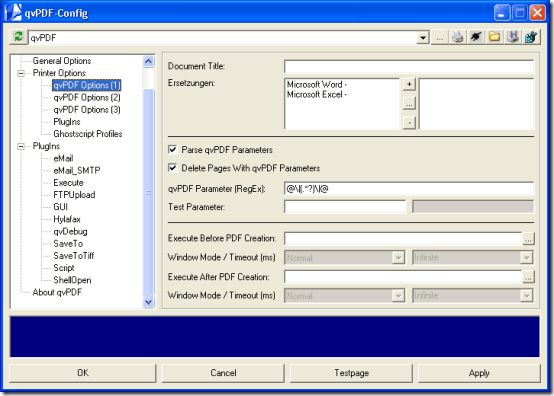 You can define the way the resulting file will display when opened using Adobe Reader; add title, author, and subject information; append other already existing PDF files before and/or after the document to convert; apply a certain level of encryption and a password, and define the different permissions granted to the final user.
qvPDF offers you four different saving options like Desktop, Archive, Folder, and E-Mail. It also includes a long list of plug-ins for FTP upload, sending documents by e-mail, or save them as TIFF images. You can add your own plug-ins, and configure the existing ones according to your own preferences.
Check out other articles on PDF files like
How to Unlock or Crack PDF Files Online Easily for Free
How to Lock or Password Protect Your PDF Files with Adobe Acrobat
How to Create Editable or Fillable PDF Forms using Foxit or Adobe Acrobat