Fixing bad images is one of the most difficult task. And unless you are good with any of the Advanced Photo Editor, you cannot fix any blurred images or out of focus images.
If you are good with tools like Photoshop, then you can easily unblur images. But what if you are not at all into Adobe Photoshop (or any photo editor in that case), can fixing out of focus images be done easily?
In this tutorial we would be using an incredible program named, Piccure which makes the whole deal as easy as clicking few buttons and that is it. You can download this program and start using it for 14 days. And the developers haven't announced anything on the pricing side, or it could come for free also.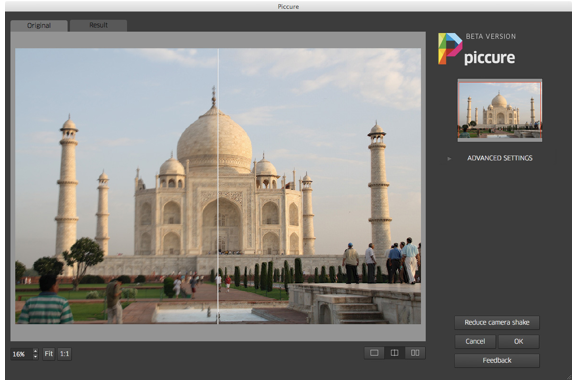 How To Unblur Images And Fix Out Of Focus Images Using Piccure
In order to use this program, you need Photoshop installed on your machine
Assuming you have Photoshop installed, download and install Piccure
Now open the image that you wish to fix
Select Filter > Piccure > Deblur
Now this program will automatically fix the blurred image
Once its done, you can zoom in to see if you are really happy with the output or not
If not, get on to Advanced Settings option and play with the options, Speed vs Quality, Sharpness and click on Reduce Camera Shake to see how it looks like
That is it! This is how you can fix out of focus images. So collect all your blurred images, download Piccure and get the job done as you never know, you might have to pay for this program after 14 days.