Open Freely is a free program which lets you open any file format on your computer. And if you ask me this is one of the most crucial software to be installed on your computer.
How many times have to faced a situation when fail to open a file on your computer. Well, the reasons could be two. One is that you do not have required software installed or you are not aware of the file format at all.
What do you actually do when you face such situation? How about having a program installed on your computer which would let you open and read over 100 file formats.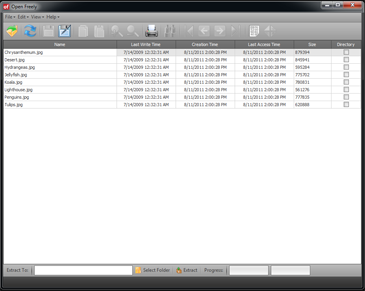 All you need to do is launch Open Freely, and go ahead and read or open any file format. No matter how big geek you are, you need a program to read a file even though you know what file format it is. So, how about having a simple solution in our hands. This indeed is of great use.
It is a powerful program. For an instance, if you have a document that you need to open or read, then this program lets you open it using notepad, MS Word or even Text Pad. And apart from opening and reading file of any format, Open Freely also lets you edit and print files.
Open Freely also supports Flash, PDF, and many media formats like avi, wmv, mov. You can even handle Photoshop files, ICO (fevicons), code files (JSP, C, VB, JAVA, CSS, ASP and much more).
I would highly recommend Open Freely as it lets you read / open any file format which makes it amazingly powerful and useful. And once you start using it, it would not be surprised if you totally love this tool and recommend others to try it.