Net Limiter shows activity of all applications communicating over network, it's connections and transfer rates. It monitors bandwidth of applications that access the Internet and actively controls their Internet traffic and bandwidth usage. It will be useful to regulate the download / upload speed for applications or even single connection, thus helping you to set priorities for allotting bandwidth.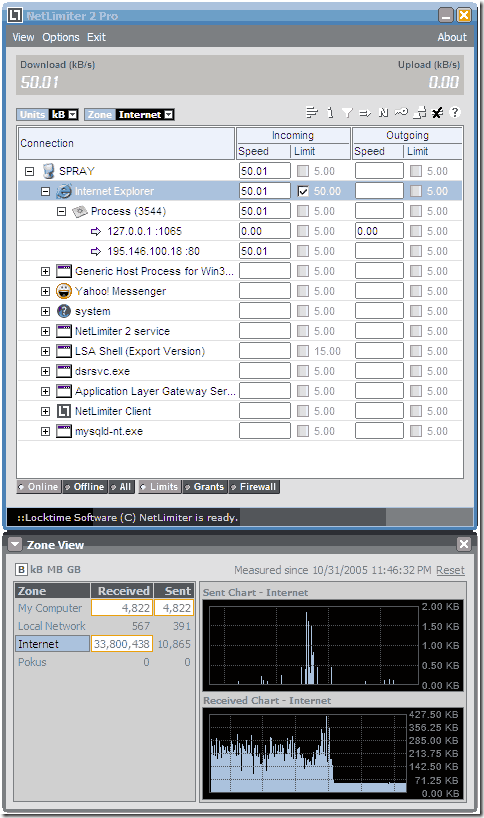 This internet traffic control tool offers comprehensive set of internet statistical tools which includes real-time traffic measurement and long-term per-application internet traffic statistics. It has a personal firewall functionality and zones using which you can monitors and controls traffic separately on three predefined zones – My Computer, Local Network and Internet.
Features :
Bandwidth Limiter / Bandwidth Shaper

Statistical tool which tracks Internet history

Additional network information like WHOIS, traceroute etc

Rule scheduler

Remote administration

Personal firewall

Running as WinNT service

User rights

Advanced Rule editor and scheduler

Zone based traffic management.
NetLimiter is one of the best bandwidth monitor applications which will provide you with features which can make you the master of your Internet connection.