Microsoft has joined hands with Child Exploitation and Online Protection Centre (CEOP), to bring Internet Explorer 8 for kids, ensuring their security and safety. Children are the soft target for any kind of computer threats.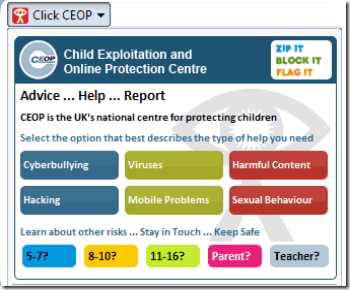 So, Microsoft understands this requirement to launch their kid friendly web browser so that you children can browse Internet in a completely safe environment. This kid web browser will not reveal their identities and other personal information and keeps your children safe from deadly cyber threats.
This newest version of Internet Explorer 8 offers a button, which lets you directly access the CEOP webpage from where you can get useful piece of information about cyber threats like cyberbullying, viruses, harmful content, hacking, mobile problems, and sexual behavior.
You can directly download the CEOP tools if you already have IE8 on your computer or you can opt to download the IE8 installer with CEOP preinstalled with it. This newest IE8 for kids is a must have tool on your kids, if you want to protect your kids from cyber activities.