LockNote is an efficient little application that will securely encrypt your text files. It is basically an application and document in one, the mechanism to encrypt and decrypt a note is part of it. You can secure personal and important info and can protect it from being hacked. The program does not require any installation. Simply double click on the application icon, it opens up a text editor where you can type in your trade or personal secrets or any important information like passwords, usernames etc.
As you close your text file, LockNote will prompt to save or discard. If saved, you will be prompted to secure the file with a password. LockNote then converts your text file into a self-opening encrypted file which asks for a password when next opened.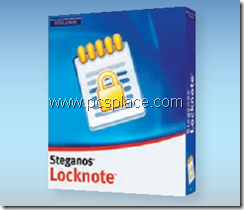 This will allow you to secure your personal information in a safe place encrypt passwords, phone numbers, or anything else that you deem unsafe for a stranger's eyes. The information is encrypted using a user input password and the latest AES 256-bit encryption technology. You can move LockNote wherever you want and as often as you like. You can carry it around on your USB stick. Its miniscule size and installation-less usage make it the perfect portable safe.
A LockNote document does not require much more hard drive space than an unencrypted document. While testing, the file size increased by less than a KB when encrypted. To encrypt existing text files, simply drag and drop these into a LockNote window or on to the LockNote icon and they will be encrypted automatically. LockNote is open source and is based on open source technologies, for instance, the certified Crypto PP program library for strong encryption.