K-Lite Mega Codec Pack is one of the best free media player software with all the required codecs to play video and audio files of every format available. It lets you play your files right off any player, unlike VideoLan. It does this because it essentially a pack of several codecs which help any multimedia player to play any file of different video  and Audio formats..
A codec allows decompressing and/or compressing data, so when you try to play a Divx movie the appropriate codec decompresses it for you to view. The codecs in this all-rounder mega pack include DivX, Xvid, x264, MPEG 1/2, AVI, MKV, MP4, MPEG, VOB, OGM, FLV, MP3, Monkey Audio, OGG, Real audio/video, Quicktime, On2 V6/V7, WMA, WAV and many others.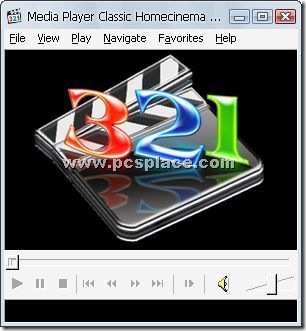 The installer lets you choose which ones to install, or you can use the recommended default profile which installs all of them. The pack also has its own feature-rich Media Player Classic. For the technically inclined, K-Lite Codec Pack also provides great utilities such as the G-spot codec information tool, bitrate calculators and advanced configuration options for each codec available. Remember to uninstall all other codec packs before you install this one to avoid conflicts.
The different Filters and Codecs available in this software are as follows..
Player:
Media Player Classic Home cinema

Media Player Classic
ffdshow, DirectShow video and audio decoding filters and parsers, DirectShow source and subtitle filters, VFW video codecs, ACM audio codecs, Real Alternative and Tools like..
Codec Tweak Tools

GSpot Codec Information Appliance

MediaInfo Lite

VobSubStrip

GraphStudio

Haali Muxer

FourCC Changer

Bitrate Calculator
K-Lite Mega codec pack Enables to play all multimedia files and is a must have software if you want to use a single player to play all the media file formats available in the world.