Honestly speaking, I never had issues with iTunes so I have never tried to find any alternatives to iTunes as I find it complete. But if you fall in the other group, (with all due respect), you can try iPhone Explorer.
This is a free tool which would let you do almost all the things that you can do using iTunes which will allow you to stop using it while organizing your iPhone or iPad.
And the best part about this tool is you need not jailbreak your iOS device to use iPhone Explorer. In addition to giving root access to your iOS device, it lets you transfer files like the way you have been doing since you have started using computer. Yes, drag and drop.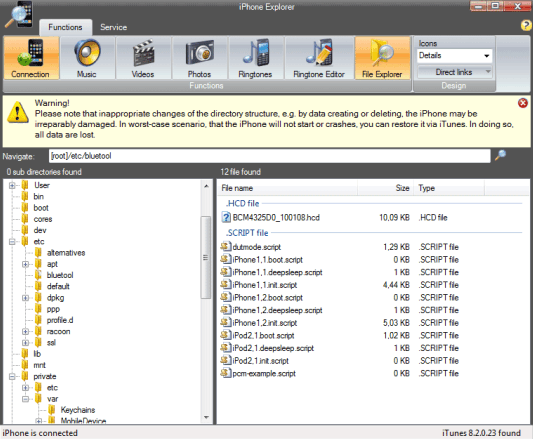 You can transfer any sort of data this way which include pictures, movies, videos, ringtones, contacts, messages and everything that you have on your iOS device.
The feature that I love about this tool is that fact that it lets you copy your iPhone / iPad contents back to your PC as this program do not need to synchronize with the Library. Meaning, using this program you can access your iPhone just like any other storage device.
In addition to all these incredible features, it comes with built in music player and ringtone maker which would let you play music and create ringtones. Although, this program has nothing to do with Apple, it would still let you handle issues with your iTUnes installed on your computer.
If you are one of the members of iTunes Hater Club, then you would love using iPhone Exlporer.