Lookeen Outlook Backup Manager is a one single solution to backup anything and everything that is linked to your Outlook. It means that you can not only backup your Inbox, but also it lets you backup Junk mail, your Signatures, Contacts, templates, and every other thing that comes into your Microsoft Outlook account.
There have been situations in which I have accidentally deleted by Inbox, and spent hours on Google to see if there was any way to get back the lost mails. But realized that there is no such way. If you too cannot afford to loose mails, contacts and data in your Outlook, then this backup manager is highly recommended.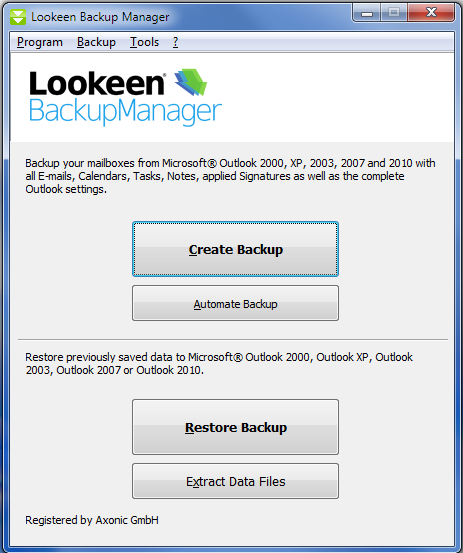 So, even though your computer or Outlook crashes or your mails get deleted, this program will come to rescue and would restore back all the mails, signatures, contacts and even settings without much of efforts. Once you are done with the initial setup, which would take some time of yours as includes all the basic setting like where and what to backup.
Here is your chance to win free license for Lookeen Outlook Backup Manager as we are offering 5 free license keys. Here is the giveaway which lets you win the free license for full version of this Outlook backup manager, and here are the steps to win it:
Tweet the following text to your followers.
#Giveaway – Free Lookeen Outlook Backup Manager #Free License Keys by Outlook Backup Manager http://bit.ly/OutlookBackup #PCsPlace
and / or
Share or Like this Page on Facebook.
Leave a Comment below saying why do need the license to Lookeen Outlook Backup Manager with the link of your Tweet or FB share. Please mention your valid e-Mail ID
NOTE: The giveaway ends on 24st July, 2011 and winners will be picked using Random.org and will be communicated via e-mail on 25th July, 2011.
You can Subscribe to our blog via RSS feeds or via e-mail to get more updates on all the giveaways.
Go ahead and spread the word about this giveaway.