Here is way to free download Kaspersky Internet Security 2010 with free license key or activation code for 6 Months. This giveaway of KIS 2010 is a promotional offer from from Kaspersky Lab Benelux with PC Magazine. Using this offer you can activate your Kaspersky Internet Security 2010 software for 6 months with free activation code.
Check out other articles on free Software Giveaways or Promotional Offers for Free Antivirus .
Kaspersky Internet Security 2010 is one of the best PC security software which has everything you need for a safe and secure Internet experience. It protects your computer from virus, spyware, adware, malware, rootkits, hackers, offensive web content and spam. It has a lot of features which keeps your PC running smoothly and customize protection according to your activities.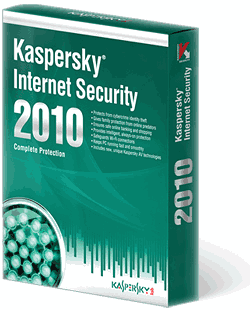 To get the Kaspersky Internet Security 2010 License Key, Follow these steps..
Give your details like name in the "Achternaam" box, Voucher code as HP2NT3X2 and then your email ID at "Emailadres" and "Herhaal emailadres" box.

Click Bevestig and you will receive an email from Kaspersky Lab Benelux (register@kaspersky.nl) with the KIS 2010 activation code.
Note: Offer valid till 30th of November 2009.
via Raymond