Now you can download Adobe Flex Builder 3 Professional and Adobe Cold Fusion 8 for Free. The Adobe Team is offering free license keys of the above mentioned software for students and developers. Generally this software will cost you a lot in order to get the activation code of these software.
This is an initiative taken up by Adobe team to help the Unemployed and college students, faculty and staff of eligible education institutions.. This Adobe Products giveaway requires you to verify your identity. To receive the product, you must upload a valid proof of eligibility to get the serial numbers to activate the product. Valid proofs of eligibility are:
a student ID showing current enrollment,

a Faculty ID showing current employment,

an employee ID showing current employment, or

a letter on an educational institution letterhead stating that you are either a current student, a current faculty member or a current employee of the institution.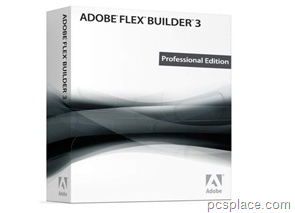 Adobe Flex Builder is used to develop Rich Internet Applications and cross platform desktop applications which will be supported by AIR.
Download Adobe Flex Builder 3 Pro For Free
Adobe ColdFusion is an application server and software language used for Internet application development such as for dynamically-generated web sites
Download Adobe ColdFusion 8 For Free
To obtain the license activation code of Adobe Software, visit the above given links and agree to the terms. This is for educational and learning purposes only and not for production or sharing.
[Via] Blogote