If you looking for a free and yet efficient disk defragmentation tool, look no further than IObit Smart Defrag. It is the best freeware software that helps defragment your hard drives more efficiently than any other product in the market.
As you use your computer, the various files on the hard disk get arranged in a random fashion. This causes slight delays while retrieving the data. When a large number of files get fragmented, system performance may be noticeably slower. Most windows versions include a tool to defragment the hard disk. However, it is not so efficient and that is why third party defragmentation tools are recommended. smart defrag is one such tool that has received many positive reviews.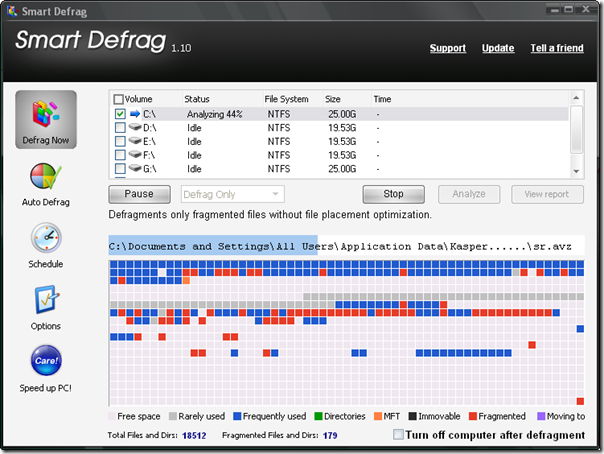 Here are some of the key benefits of using smart defrag:
Extremely Easy to Use

Exceptionally Efficient Defragmentation

Optimize Disk Performance

Always-on to Work Automatically

Data Safe and Reliability Guaranteed

Free Defragmenter Forever
Download details:
Current Version: 1.10

File Size: 2.44MB

Operating System: Designed for Windows 7, Vista™, XP, 2000, and Windows Server Editions

Designed to: Keep your hard disk running at peak performance.

Languages: English, Danish, German, Finnish, Dutch, Hungarian, Italian, Brazilian Portuguese, Turkish, Russian, Spanish

License: Freeware. You may distribute it freely, copy it or include it as a part of a package as long as it is left completely intact and unchanged.
For more information on this software and to download it visit: IObit.com