Want to make CD/ DVD/ Bluray covers but don't have a full blown version of Nero? Don't worry, because you don't really need it! exPressIt is a free application that will let you design and print directly to your very own professional-looking disc labels or covers.The software is fairly easy to use, with default templates that you can start off with quite easily.
It allows you to import pictures and make designs for cd covers. exPressit is suited not only for CD/DVD, Blu-ray labels but also many types of stationary including jewel case layouts, slim cases, JAZ and floppy disc labels, CD wallet inserts, VHS cassette labels, Audio cassette labels etc.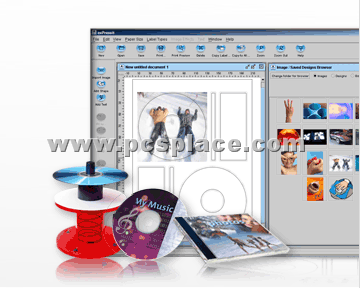 You can download Free templates to work and there are thousands of designs for DVD covers, CD covers and different archives for each category. Other features of exPressIt include..
Free without any registration.
Drag and Drop designs
Perfect print alignment
Available for Windows and Mac
Huge gallery with thousands of designs.
exPressIt  is worth a try as it is Fast, easy and supports numerous labelling formats.