Blurip is a portable opensource program which lets you convert/ rip bluray video formats to mkv formats in just one single click. Since this video conversion is a complex process, this program requires few third party tools.
But the best part is that this program namely, Blurip itself installs these tools which include AviSynth, Haali Media Splitter, Eac3to, x264, BDSup2sub, Java, mkvtoolnix.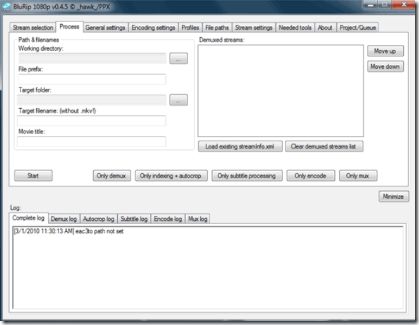 MKV formats are one of the most popular video formats that are being used, and ripping bluray videos (which is supposedly a complex process) can be completed with one click without any sort of complexions.