Few months back we have shared a wonderful compilation on the best Fashion Designing Apps for Mac, and its the time for a similar list for Windows. Yes, this would be the Best Fashion Designing Apps for Windows.
No wonder, computers have changed the way we think and implement. And this is a pretty simple logic to understand that with better technology to work on, one can materialize his ideas easily and in a nicer manner.
If you are Windows users, and you are into fashion designing (evidently), then you would definitely find this post of some use.
Best Fashion Designing Apps For Windows
Designer Pro Apparel Edition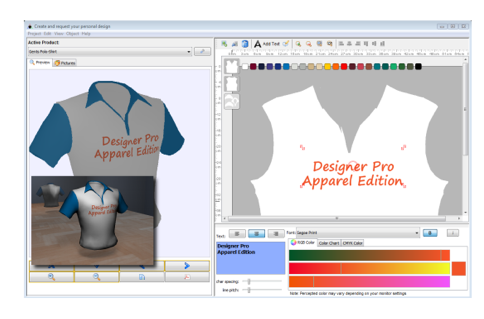 This is a solid software for people working in fashion industry. This software features CAD tools, design export, fashion illustrations, color matching and much more. With its customizable functionality, you can tune the program the way you want. If you are looking for a good tool to design different types of T Shirts, then this is a powerful option.
If you are into apparel, textile and accessories designing, then you should check this tool out. With some tools like color matching tool, shape selection tool, Color Gradient tool, Smooth/Blur filter, this program does prove to be of great help.