Anvil Studio is a powerful tool for composing MIDI music that has the ability to create songs with a variety of instruments. With this program you can compose, play, record and hear MIDI files easily.
If you check the developer's site, they would promise Anvil Studio of below features:
record music with MIDI and Audio equipment,
compose music for MIDI and Audio equipment,
print sheet music from standard MIDI files,
sequence music with MIDI equipment, and
play with music using a computer.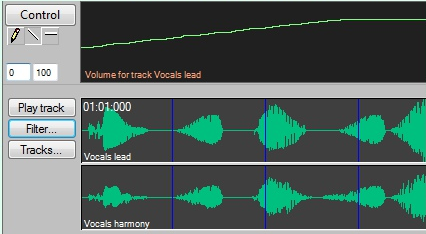 Hence, its pretty clear that this free program is a complete MIDI music management tool for Windows. Among other things Anvil Studio also includes sound effects that can be used to achieve better results in the compositions. You can also paste portions of a music sample in another quick complete ease.
Its multitrack editor also adds to its qualities by letting you excel in this interesting application focused on professional and amateur musicians. Its interface is quite clear and simple so that the user will not have complications while working on their projects.
Anvil Studio 2012.12.07 is free, works with Windows 7 and can be downloaded from its official website.