Maintaining a computer or laptop in a good condition is like one of most difficult tasks. But if you use right tools, then this heavy task becomes so much easy. So have compiled a list of 5 free tools to speed up your computer.
Some of these tools would tweak your computer settings in order to speed up its processing while some let you do heavy tasks easily without consuming much of your RAM which results in better computer speed.
The main aim behind using these tools is to increase your productivity while you are working on your computer, as less the hiccups, better would be the performance.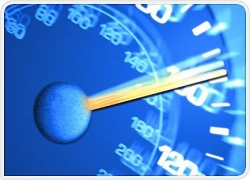 5 Free Tools To Speed Up Computer
DEFRAGGLER
This is one of the best free tools when it comes to disk defragmenter. Unlike other similar tools, Defraggler lets you defragment individual files also. With a clean user interface, this tool is so much useful as it performs one of the basic task to keep your computer in good health.
REVO UNINSTALLER
Yes you can remove programs from using the Add or Remove Program in Control Panel, but the program Revo Uninstaller is a bit smarter it cleans up the memory in a better fashion and frees up primary as well as storage memory. Its interface is similar to the one offered in Control Panel which allows users to use it in a better fashion.
CCLEANER
There is no other program better than CCleaner when it comes to tools used to clean unnecessary junk. Some temporary files mess up a computer to a great extent that they end up slowing down your computer. So, this tools helps you find such files and delete them permanently.
FOXIT READER
A PDF reader one of most basic tool required on any computer. The very popular Adobe Acrobat Reader eats so much of RAM that you do not even have any idea. So, in order to save your computer's resources, it is better to go with Foxit Reader as it is a light weight too which doesnot consume much of the computer resources.
PIDGIN
Why to 4 or 5 different messengers when you have Pidgin. If you are not aware, then here is some DO YOU KNOW fact for you. Instant Messengers are counted among one of the most resource consuming programs. So get started with Pidgin as it allows you to get rid of atleast 3-4 extra programs installed on your computer.
Apart from these 5 tools, if you ever come across any such promising tool which would let you do same task that its conventional task would but promises to speed up your computer, do try them. Better are the tools installed on your computer, better is the speed of your computer.