If your computer has dual OS running, lets say Windows and Linux for an instance, then you surely must look for ways access Linux partitions on Windows.
Have there been situations when you wanted to use Linux mount points on Windows? I am pretty sure that you must have encountered such situations. So here are the tools which would let you use Linux partitions on Windows without any trouble.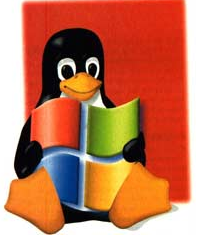 3 Tools To Access Linux Partitions On Windows
Ext2Fsd
As the name suggests, this tool deals with Ext partitions like, Ext2, Ext3, and Ext4. Now if you wish to access Ext2, Ext3, and Ext4 mount points on Windows, then check out this tool. But the worrying part is that it lets you read as well as write on that partition.
There are not many tools which would let you write on a Linux mount point while working on Windows, but this can surely backfire. You can either get to auto launched after every reboot, or you can launch it whenever required. The directory tree would stay the same, so finding files wont be a heavy task using this tool.
Ext2Explore
It is very much similar to the above mentioned tool as it handles Ext2, Ext3, and Ext4 file systems. But unlike the above tool, it would not let you write on Linux mount points as this tool is meant just for reading files. There is one drawback of this tool, that is, it would not let you preview any file.
You always have to run this application as Administrator. It anyways does not need any kind of installation. So right click on its .exe file, and click on Run as administrator option.
Linux Reader
Linux Reader is a tool from DiskInternals which basically is a developer of data recovery software. As the name suggests, this tool is meant for reading files only. And it supports file systems like, Ext, ReiserFS and Apple's HFS and HFS+.