Boxee media center was running on Windows, Mac and Linux and represented a great choice to consume content like music, movies and series against the default options including operating systems mentioned above and say it was because for some weeks is no longer available for download in any of these platforms as the development team decided this unique software that would focus its efforts on developing only for its flagship product, the Boxee Media Player.
Now, this makes us look for Boxee Media Cetner alternatives for Windows, Mac, Linux. In this post we will discuss alternatives to Boxee Media Center to continue to work and getting support to this day.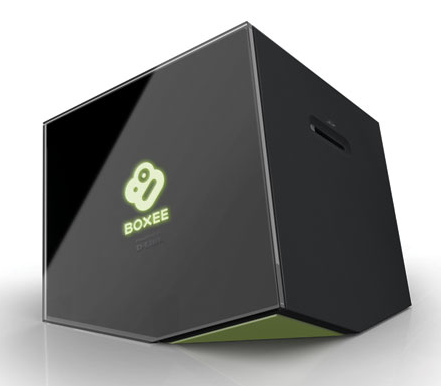 3 Free Alternatives To Boxee Media Center For Windows, Mac, Linux
XBMC
XBMC is a media player which by its nature and its large open source community for several years has remained constant updates and the forefront of support for audio and video formats are concerned.
This media center in particular stands out for having a great format support and also be cross-platform because it has a version for Mac, Windows, Linux and even Android and iPhone OS is available, not counting the live version that boots without operating system.
Moovida
Moovida is a Media Center that is the evolution of another that was called Elisa Media Center and now has jumped into an option for users who appreciate user interfaces with flashy effects and generally with great visual appeal.
The multimedia format support provides Moovida is growing constantly receive updates and therefore a very important was the time to support srt subtitles, something very important today to manage videos, series and movies in popular formats.
Moovida works only on Windows operating systems so that users of Mac and Android are somewhat neglected and deprived of this great option that is Moovida.
Plex
Plex is a media center that only offered its version for the Mac operating system and recently expanded its horizons to the popular Windows version although this left much to be desired in the first builds created for this.
On Mac it is adequate for the support of the application has much more time and have been polishing the details that Windows is still missing. Plex also offers mobile applications for Android and iPhone OS that will serve for use by the Plex Media Server that will be responsible for sending content to mobile devices through the network.
Plex Media Center plays an increasing number of formats and also has support for external subtitles, that as we had said before, is very important for most users and internet media players.