MS Project is an amazing project management tool which makes it so much easier for you. But I am a huge open source fan who believes that software should be available for free. This is the reason I have compiled a list of free MS Project alternatives.
There are number of project management tools available on Internet which would not let you miss MS Project and the fact that all the below alternatives to MS Project are free, makes this whole thing more interesting.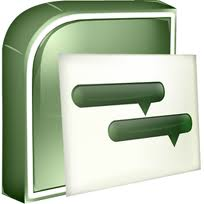 3 Best Free Alternatives To MS Project
Open Workbench
This might be a free tool is considered as one of the most advanced project management tool available. It lets your managing tasks so very easy as it offers features like powerful scheduling feature, resource management, project planning. I have seen many project managers preferring this tool over many other similar tools which surely marks it as a complete solution of project management.
OpenProj
Here is another free alternative to MS Project which has no language barrier as it supports multiple languages like German, French, Russian, Chinese, Korean, Spanish, Portuguese, Persian, and few more. This tool is compatible with Windows, Mac and Linux. With its powerful algorithm, it offers you with great ways to manage and schedule things. A great replacement for
Project Management Software
It is actually know as THE alternative to MS Project as it has everything to offer that MS Project has. It supports Windows, Linux and Mac. Its powerful and advanced scheduling engine, lets you make the best of this free Project Management tool. This tool also lets you open Microsoft files which makes it totally compatible.