An OS is incomplete without right software packages installed. Here we list out the 20 best, essential and free software programs for Windows 7, Windows Vista and Windows XP users. So, when you buy a new computer or format the hard drive of your old computer to do a fresh install of Windows, you have to install all the programs you use every day.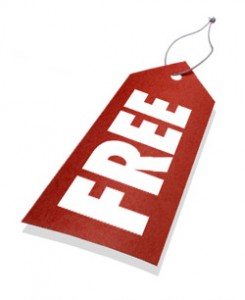 One should not overburden his computer and at the same it must have all the necessary software programs. And this list of 20 best and essential software programs for Windows 7, Windows Vista and Windows XP will surely help you big time.
The problem is that generally do not remember all the software programs we need to install and just stopping what we are doing to download and install new software programs all the time.
The purpose of this list is that, to help you remember all the essential software programs you must install on your computer to use it safely, comfortably and efficiently.
SECURITY
1. Antivirus – Microsoft Security Essentials
Microsoft Security Essentials is a free antivirus lightweight and efficient. It offers real-time protection for your computer against viruses, spyware and other malicious programs.
2. Anti-Spyware – Malwarebytes Anti Malware
Malwarebytes Anti Malware is a free program from your computer that removes various types of malware such as viruses, spyware, worm, trojan, rootkit, dialer, etc..
3. Firewall – Comodo Firewall
Comodo Firewall defends your computer from attacks over the internet, offering complete control over what runs and prevents malicious programs from being installed on your computer.
INTERNET
4. Browser – Firefox
Firefox is one of the best browsers for free. With it you can navigate through tabs, add extensions, customize the look, restore sessions, be warned against fraud and more.
5. E-mail client – Thunderbird
Thunderbird is a mail client that offers all the features you need to manage your email accounts. Among them: fast, tabbed browsing, archiving messages, address book, account setup wizard, anti-spam, anti-phishing and more.
6. Instant Messaging – Windows Live Messenger
Windows Live Messenger (formerly MSN) Messenger is the world's most used. With it you chat with friends, share photos and videos, keep track of your updates on social networks, etc..
MULTIMEDIA
7. Audio Player – AIMP
The AIMP is a lightweight audio player that supports almost all audio formats, advanced playlist, converter and audio ripper, tag editor, CD burner and MP3 audio, etc..
8. Video Player – GOM Media Player
GOM Media Player is a video player with support for leading video formats, including AVI, MKV, RMVB, WMV, FLV, MPEG, MPG, VOB, MOV, M4V, MP4, 3GP and more.

9. Image Editor – GIMP
GIMP is a powerful free image editor that offers many features similar to Photoshop that has been called by many "free photoshop".
OFFICE
10. Office suite – BrOffice
BrOffice is a powerful free office suite that offers all the features needed for creating, editing and viewing documents, spreadsheets and presentations.
11. PDF Reader – Sumatra PDF
Sumatra PDF is a PDF document reader portable and lightweight, able to open PDF files in a flash and without overloading the system.
UTILITIES
12. Archive Manager – 7-Zip
7-Zip is a powerful free file archiver with support for leading compressed file formats, including formats 7Z, ZIP, RAR, GZIP, ISO, TAR, ARJ, CAB, etc..
13. Maintenance of the system – CCleaner
CCleaner is a popular and effective tool for cleaning temporary files and optimizing Windows. He is able to clean up temporary files, browsing history, cookies, etc..
14. CD and DVD – CDBurnerXP
CDBurnerXP is a program for burning CDs, DVDs, Blu-Ray and HD-DVD discs capable of recording data, audio, MP3, video, ISO image files and more.
15. Download Manager – LightDownloader
Light Downloader is a lightweight download manager that accelerates your downloads, remains incomplete downloads, automatically captures download links clicked in the browser and more.
16. Mipony
Mipony a download manager is able to automatically download files from sites like Rapidshare, Megaupload, 4Shared, Easy-Share, Rapidshare, etc..
17. Backup – DropBox
Dropbox is a tool for backup and synchronization of files capable of backing up your files to a secure location on the Internet and even synchronize them with other computers you use.
18. Password Manager – KeePass
KeePass Password Safe is a password manager lightweight and easy to use that lets you store all your passwords securely in an encrypted database and protected by a master password.
PLUGINS
The Flash Player and Java are required for you to watch online videos, play games online, run web applications and more.
19. Flash Player
20. Java