There are number of programs available on Internet which would help you find and remove duplicate files on the computer. I have shared number of posts on removing duplicate files you can check them once, may be you find something useful in those posts.
What basically those programs do is they scan the metadata of all of the files on your hard disk, and list out the ones with same / similar metadata. But this thing will not work for the pictures which are not same but similar.
For instance, you can open any of your trip's photo album and you will find that there are number of clicks which are similar. And you can surely recover some good amount of space if you would remove such similar photos from your entire hard disk.
Since it cannot be done manually, we would be suggesting few programs which would do all this automatically. See if you find them useful.
3 Best Ways To Find And Remove Similar or Duplicate Images
Awesome Duplicate Photo Finder
I am not really sure why the developers have named it as Awesome Duplicate Photo finder, but it does a pretty decent job. It supports JPG, BMP, GIF, PNG which makes it solid enough to identify all the similar images on your machine. Its even capable of identifying resized images (similar ones). Give it a try!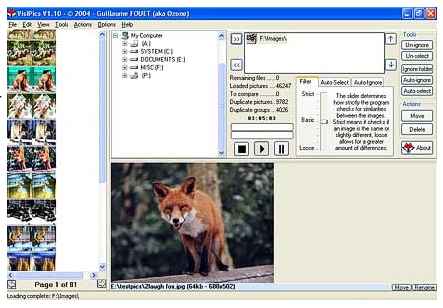 Its one of those programs which are too good to be free. It can scan around 15GB of photos in 3 hours, and that's just incredible. Apart from its incredible speed, the other thing which would impress you is its user interface. Its scanning algorithm is pretty solid.
In addition to all this, it lets you delete the identified photos while the scanning is still going on. And its Auto-Mode is also pretty solid as it automatically deletes the similar photos. Its a pretty solid app, do check out!