Technology has been advancing at the speed of light. It was not long back when we used to carry data on Floppy Drives, and we later got into CDs, DVDs and external storage.
Now carrying data is no longer an issue regardless how huge the data is. So, if you are looking for free programs to burn ISO images to USB flash drives, then here are some of them. All the below compiled free tools would let you write / burn ISO images to USB drives, CDs and DVDs.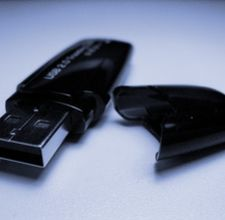 2 Best Free Programs To Burn ISO Images To USB Flash Drives
ISO2DISC
When it comes to burning images to USB drives, ISO2Disc is like one of the most popular tools. This is a very small program which also lets you write data on CDs and DVDs. This program supports CD-R, DVD-R, DVD+R, CD-RW, DVD-RW, DL DVD+RW, HD DVD, Blu-ray Disc and USB which makes it a powerful tool.
Using this tool is so very easy. Once you download it and get it installed on your computer, you an straight start using it. Once you launch the program, click on the Browse button and navigate to the iso image which you want to burn.
And then, choose if you want to burn that image on the USB or CD or DVD and click on Start Burn button. That is it! It is as easy as that.
Passcape ISO Burner
This is another free burner which lets you burn ISO images on to CDs, DVDs, and flash drives. And this tool would prove to be a great help if you are trying to make a bootable flash drive.
Apart from that, Passcape ISO Burner also lets you unpack ISO image, and lets you browse its contents directly which is a great feature that you might have been looking since long time.
With is user friendly graphical interface, using this program is no big deal.
These are the 2 best free programs to burn ISO images to USB flash drives that we are aware of. If you have been using any such tool, please do comment and share with us.