Photo albums in Orkut are basically used to upload images and share them with others. However there are a few more features like the tagging feature. An image or photo can be tagged in your album or a friend's album. Tagging basically adds depth to your image by linking parts of it to the profile of the person who is in it. The feature is very helpful, especially if you find an image of someone you once knew in another's profile. All you have to do is click on the person's image to be redirected to his/her profile. Here's how: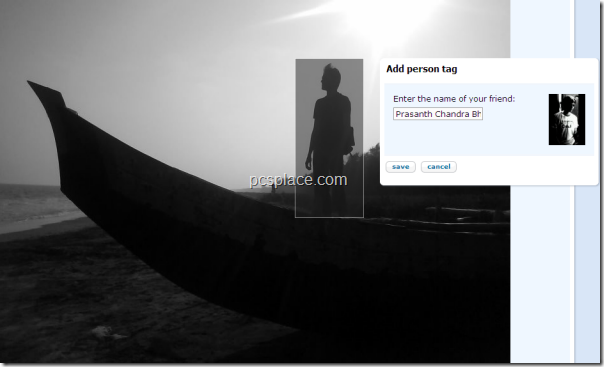 Visit the album that contains the image that you wish to tag.

Click on the image to open it up.

Click the 'Add tag' link that is located at the bottom of the image. Your mouse pointer will change into a crosshair.

Drag the crosshair across the screen to select the portion that you want to tag. This selection is generally made from the head of the person till the shoulders.

As soon as you trace the outline of the box on the image, a text box appears beside it that asks you to enter the name of your friend. Enter the name of the friend whose image you have tagged.

If your friend has an Orkut account and if his/her profile name matches the name that you had typed then the site will automatically search for the profile from your friends list and add that person. If you find a match to the name in the suggestion drop down list then simply click on it. The persons profile image will automatically be loaded into the image box that's besides the image. If there are no matches then you will not be able to save the tag.

The image will receive the tag on the portion that you have selected. This will be linked directly to the profile that you have linked.

Every time you place your mouse over the image, a translucent box will appear over the selected area and it will display the name of the person who you had tagged. It will also directly link to his/her profile.
This will help you easily link up with people you see in other profiles. A smart feature by Orkut is the notification system that alerts users whose images have been tagged. For instance, if someone has tagged your image in his album, you will receive a mail that notifies you of the same. This can avoid ambiguous and false tagging of images. Tagged images that contain your name can be seen on your home page under the link that's labeled as 'Photos of me'.