The notifications received from Orkut updates and other messages are received either through mail or as
Orkut messages. Sometimes these messages may seem unsolicited and irritating. In such times there arises a need to either block them or control them. It all depends on what you  finally decide to settle for. Here's how to stop messages or mails from Orkut: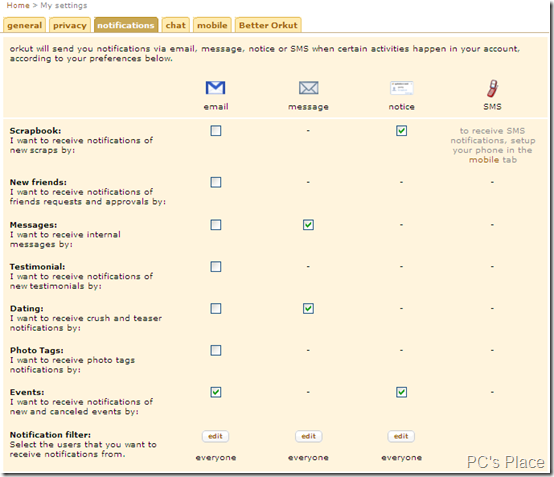 Log into your Orkut account.

Click on 'Settings' in the right bar.

Click the "Notifications" tab.

Select and deselect the notifications that you would like to receive and also how you would like to receive them.

Click 'Edit' to select preferences of each of the updates.
This will help you do away with all the unnecessary mails that you receive every time someone scraps you or adds you on Orkut.