Enna is an open source program by GeeXboX team which is a Linux Media Centre and lets you watch movies, listen to songs, read books and view photographs on Linux OS.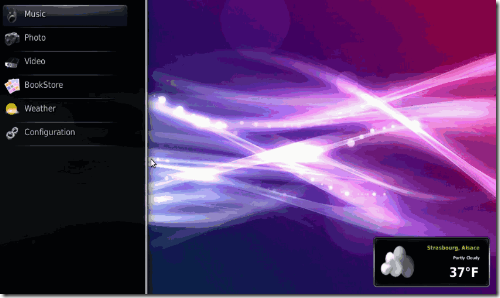 Enna can be installed on your Linux OS as a standalone application and offers you with all the media centre functions on your Linux. Whether it would be its easy to use graphical interface or number of widgets offered, Enna is a powerful Linux Media Centre.
Apart from letting you watch movies and songs, Enna also allows you to watch picture slideshows and read your favorite books and comics downloaded from Internet.
Below are the features offered by this Media Center Application namely Enna:
Browse and listen to your music files,
Browse and watch at your videos files,
Browse and play slideshow with your photos,
Retrieve informations about your media files on the Internet,
Build a database of your medias and retrieve information from your music, video