I have been blogging since 3 years and trust me, I have not come across a blogging app as perfect and as simple as Windows Live Writer. I have switched to Mac about 6 months back, and I am still looking for a better tool.
In this post I have compiled a list of free alternatives to Windows Live Writer for Ubuntu / Linux. If you are a blogger and are working on Ubuntu Linux, then try out these blogging apps.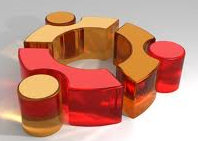 5 Free Alternatives To Windows Live Writer For Ubuntu / Linux
Blogilo
Here is blessing to bloggers working on Ubuntu by the name of Blogilo. This open source program is meant for users looking for a simple and easy to use blogging tools. Its full fledged HTML editor is good enough to meet your blogging needs. It lets you upload pictures, videos, schedule posts, preview posts, and much more.
BlogTK
I really like the way they have advertised their open source program on their website. This weblog client is a well made blogging client for Ubuntu Linux OS which would offer all the required features that any client is expected of. And the fact that things are pretty straight forward with it, helps a user to use this application without any fuss.
Drivel
It is basically meant for working with online journals but it does serve well as a blogging client for Ubuntu Linux. It supports almost all the popular blogging platforms which include Blogger, WordPress, LiveJournal, Drupal and many more.
GNOME Blog
As the name suggests, this tool is meant for Ubuntu users. With WYSIWYG text support and fundamental features like spell check, drag – drop feature to upload images, and compatibility with platforms like WordPress, Blogger, LiveJournal makes it a decent option to try.
ScribeFire Classic
It cannot be labelled as a blogging client, but if just posting is what your are looking for then this Firefox extension / Google Chrome extension would help you with that. It integrates with your web browser and lets you post to your blog directly.