Sometimes, your Computer's operating system cannot detect your digital camera as a device attached to the computer. This can happen with any digicam irrespective of model or brand. If you are facing this problem, Here is a brief list of what you can do to troubleshoot when your PC does not detect your Digital Camera…
A digicam should get detected quite easily, but with some Operating Systems, you should connect the device and install the drivers and software exactly in the order specified in the manual. Uninstall the software and drivers and try doing it again, paying attention to the order of events.

Make sure your Operating System supports the devices as some devices are incompatible with certain OSes.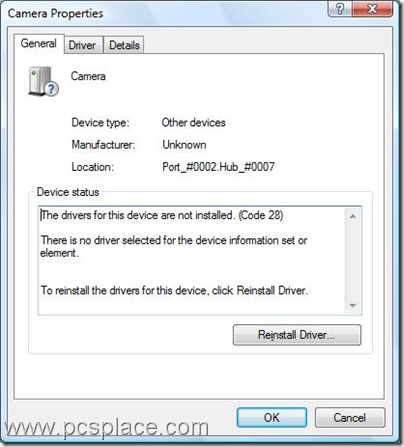 First switch on the camera before plugging it into the USB port on the PC. Failing that, Windows may be unable to properly recognize the device or drivers. If the camera is not turned on before plugging it in, the camera might be detected as an Unknown Device.

Turn the camera off and then on again.

Try setting the camera to image viewing mode.

Check the USB cable connection.

Check that the USB port is working fine. Attach something else to the port, such as a mouse or a scanner.

Connect the camera to a different computer and check.

Reinstall the WIA or TWAIN drivers for the camera. If you don't have them on your computer, you can probably download them off the manufacturer's Web site.
Finally, try this: if the camera can record images to a removable memory card, use a memory card reader to transfer the files to the computer. If you can't transfer the images from a memory card, the memory card may be the cause of the problem. If you can transfer the images from a memory card, it may be the camera that is at fault.