Google docs is a best way to create and share your documents online. Google announced a latest feature which lets you translate your Google Docs and share it in 42 different languages. This web application is mainly used to share documents between multiple users, so that others can view and edit your document. Now you can share your translated documents of different languages easily.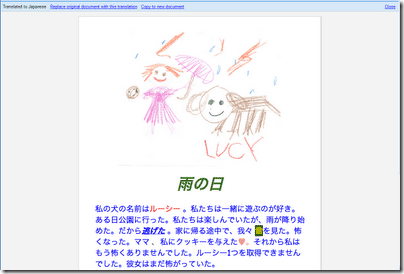 To translate your Google Doc, Go to tools menu and click "Translate document" and choose the language you want the document to be translated to. This feature works  with Google Translate's technology. using this, You can replace the original document with the translation or save the new translated version as a different document.
The formatting and layout of translated documents remains the same regardless of what what language it's in. This new feature helps you more easily share information without worrying about language barriers.
via Google Blog