Google reader is one of the best and widely used RSS feed readers. If you are a user of Google Reader, Here is an option for you to access Google reader from your desktop. The Google Reader Desktop gadget allows you to access and read your RSS subscriptions from your desktop screen. This new gadget's interface is designed to be useful for the existing users and it is also compact like every other Google gadget.
Check out our post on  How to create your own Google gadget easily?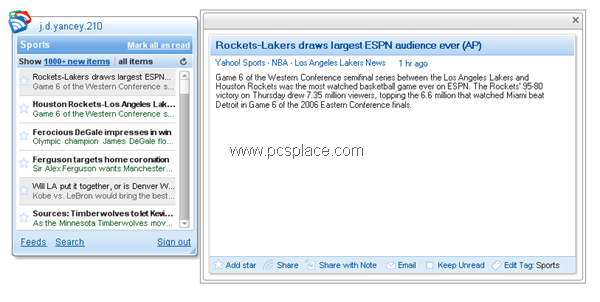 In order to use this gadget, follow these steps..
Note: HTML feeds won't render fully due to some limitations, hope Google will work on this. 
The Reader gadget is open sourced and will work on Linux and Windows. This is very much useful and makes it easy as you can read your RSS subscriptions without opening your browser every time.
[via]