Google Web Store is making some news on Internet as they are now offering Google Chrome Apps. These web apps are specially designed for Google Chrome users. You can find number of Chrome apps on Google Web Store, some are free and some are paid, and based on your requirement you can download them and start using them.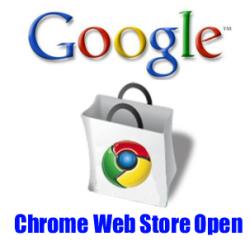 If you are a bit skeptical about using and installing them, then here is the step by step tutorial to install Google Chrome Apps and use them:
INSTALL GOOGLE CHROME APPLICATIONS
STEP 1: To start with, visit the Google Web Store which is actually the repository of Google Chrome Apps.
STEP 2: Once you reach to the Web Store, you can simply browse around and search for the Google Chrome application that you are looking for.
STEP 3: Once you end up with a Chrome web app to install, simply click on the thumbnail of that particular Chrome application.
STEP 4: Now you can easily find the INSTALL button on the install page if its a free web app. Just click on that and let Google Chrome install that web app on to it.
STEP 5: And if you trying to install a paid Google Chrome web app, click on Buy and Install button. You will directed to the payment options. Get done with the payment and you will be done with its installation too.
USE GOOGLE CHROME APPS
Once you have installed Google Chrome Apps, you can start using them by simply launching the new tab in Chrome browser.
The moment you open the new tab, you will have the thumbnails of all the installed Chrome Apps. All you need to do is click on them and start using that Chrome App.
Once you are done with reading this article, you can go ahead and install Google Chrome app and start using it. These Chrome web apps are worth trying.