There is no doubt about the fact that Gmail is the most popular email service on the planet. And personally, I have been a huge Gmail fan since the day it was actually introduced.
Now, it is always benefecial to create email groups. Instead of typing each and every email address of your friends, family, collegues or any person, you can simply create and use email groups everytime you send emails.
So we give you the step by step procedure to create email groups on Gmail in no time.
Step By Step Guide To Create Email Group On Gmail
Login to your Gmail account, and click on + button which can found just besides Mail lable right above the Compose button.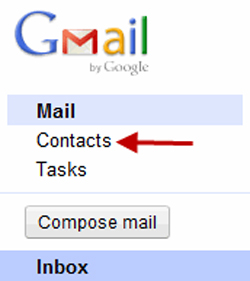 Now click on the Contacts button and then click on New Group button.
Now it would ask you to enter the name for the Group and then click on OK button.
You could now see the Group you just created under the My Concacts option on the left panel. Just click on it, and the click on the Add to "GROUP NAME" button and then keep adding all the email addresses that you want to that group.
Once you are done adding all the emails IDs to the group, all you need to do is just enter the name of group in the To field just like you enter any email ID while sending an email.
This is how you can create email group on Gmail and then use them.