Google Plus is the latest social network in the town. Google wants to ensure that they make something bigger than Facebook and we have to agree that it includes some of the features which have never been implemented by any social network so far. And this surely give an edge to Google Plus.
So if have already started using Google Plus, then you might have surely looked for its shortcuts, may be some tips and tricks to make this social network more fun and smoother in using. Here you hunt ends, as we have some help for you.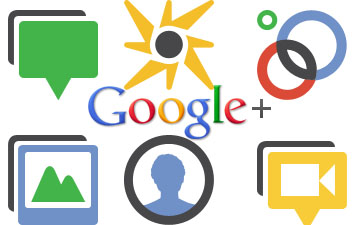 Google Plus Shortcuts – Tips and Tricks
If you want to have your text in different style, then here are some tricks. If you want it be in bold, italic or crossed, then you can follow the below pattern.
*PCsPlace* = PCsPlace
_PCsPlace = PCsPlace
-PCsPlace- = PCsPlace
Share Photos, Videos and Links
If you want to share any photo,video or any kind of links all you need to do is simply drag and drop the links into he sharebox and that is it.
Tagging your friends is similar to way you do on Facebook and Twitter. So, you can tag your friends by adding + or @ to their names while sharing any post.
You won't find a seperate feature to send private messeges as you have on Facebook and Twitter. But it does not mean that you cannot do it. You can share any posts with them (only with them) and disable the reshare option. This will be treated just like any other private message.
Space = Scroll Down Streams
Shift Space = Scroll Up Streams
J = Single Post Scroll Down
K = Single Post Scroll Up
Q = Jump to chat
Return = Start Comment
Tab, Return = End Comment
If you do not anybody to reshare your post, then click on the arrow button on the top right of the post and select the option Disable Reshare
There is so much to explore on Google PLUS. This is the stuff that I have come across and tried. If you are aware of any Google PLUS Shortcuts and Tips & Tricks, then do share with us.