Google adsense site is down. I noticed this when I was about to check my so called "earnings". The first thing I do when I switch on my computer is to check adsense and be happy with the little cents I earn everyday. 🙁
Today when I logged into my account I saw this message.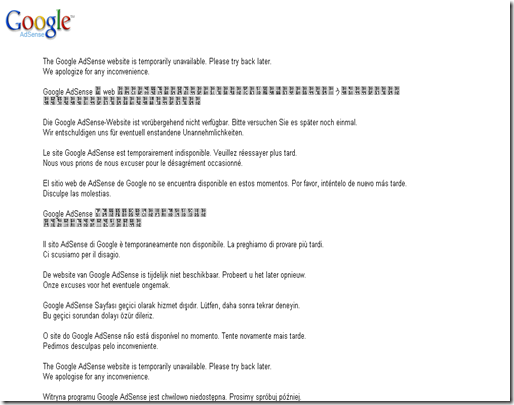 This is not a situation to worry about as the servers will be ready in no time. But I want to share this as you will rarely see a google server going down. If any one have experiences like this you can share here.