How much of your 6 GB (and growing) Gmail mailbox are you really using? Gmail Drive is a simple Windows shell extension that lets you use your Gmail inbox as online storage. It is very much useful to make online backups and it creates virtual file system around your Google GMail account, allowing you to use GMail as a storage medium. . Using this, you can save and retrieve files stored on your GMail account directly from inside Windows Explorer.
Download Gmail Drive Shell Extension here.
After you simply give it your Gmail username and password and you'll find another hard drive listed under My Computer. When you upload a file, it appears as a new e-mail in your inbox.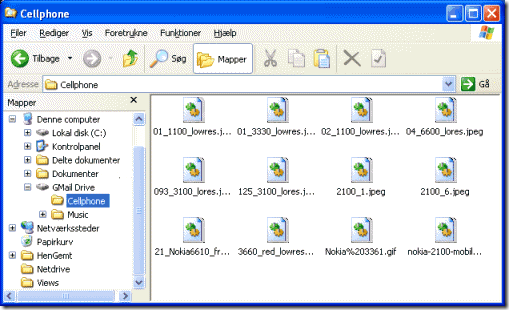 GMail Drive acts as any other hard-drive installed on your computer. You can copy files to and from the GMail Drive folder simply by using drag and drop like you're used to with the normal Explorer folders.
To avoid the hassle of seeing a new e-mail every time you upload a file, you can create a filter in Gmail that archives all such mail (the subject line contains "GMAILFS"). It may not be the most extensive tool ever made, but Gmail Drive is the best way to use all that free space that Google has so generously given us all. Happy Storing..!!