Google Plus is making strides and its users are now interacting and everybody is in the feeling the presence of Google + in their Social Networking world.  If you are a Chrome Fan and have liked Google +, then you surely must have been looking for Google Chrome extensions for Google Plus.
These extensions wont make you love this social networking service if you do not like it, nor would they bring any drastic changes to this service. These extensions would just let you experience this service in a smoother way offering you a better experience.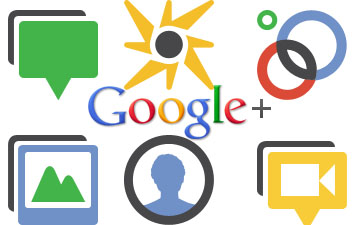 7 Best Google Chrome Extensions For Google Plus
+ PHOTOZOOM
It is an interesting extension which we can see the photos published in G + with a magnifying effect. To view an enlarged photo, or zoom, simply pass the mouse over it.
+ TOGGLE COMMENT
It is an extension with which you can hide the comments of any update. The tool allows us to see how many comments that a publication has and can display them if you wish. It is vital to avoid some mistakes that have this version of Google Plus has.
BEAUTIFY G+
It is particularly useful as an extension that fixes some of the elements that comprise Google +. For example the menu bar and side bars, both the left and right, and even hide the tips of contacts to add to circles and more.
G+ EXTENDED
It allows you to add keyboard shortcuts to make your Google Experience + more dynamic and comfortable. In total there are 5 shortcuts within which highlights the "+" that allows you to give +1 to a comment or publication (with "-" remove it)
G + FIX
It serves to keep the Google toolbar without the menu and keep it visible. The function can be easily activated or deactivated via a button added to the bar.
SURPLUS
It allows us to easily access, and from the toolbar of the browser, all notices Google +. It is a simple and dynamic access to updates of our friends and contacts in the new Google social network.
NOTIFICATION COUNT
It offers the possibility to add a counter notifications pending on the Chrome toolbar extensions. With a simple click you can access all the notifications that you have not read yet.