Yes, its a legend and its about to die. If you have used Google Reader, then you would be pissed, frustrated and trashed when you heard that this RSS feed service is going to stop this July.
Dozens of services get terminated every month, but the termination of Google Reader is something that you won't be able to digest as most of its users just love it. But sadly, there is nothing much the mammoth Google Reader fan base can do about it. The only thing you can do is find a good alternative for it.
And in your pursuit for Google Reader alternatives, if you have encountered this article, then do consider yourself lucky as you would get to know about so many options here.
I personally LOVE Google Reader because of many reasons such as simple design, easy to eyes outlay, fast, swift, lightweight and awesome. And with Reader going out of business, you would want something close to it (if not as good as it). Lets learn more about such feed readers which could be good replacements.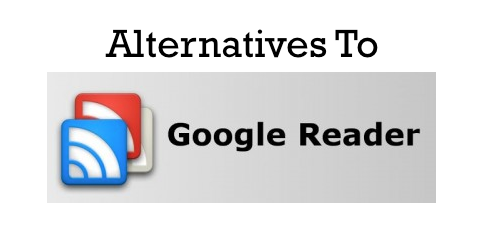 5 Best Alternatives To Google Reader, The Legend
This service its known for its gorgeous magazine like display structure. Currently, its popular on Android and iOS platform. It is also available for Safari users. But Feedly has already announced that they are coming with their own RSS reader which would actually prove to be better than Google Reader.
They have also promised to transfer all your Google RSS subscriptions to your Feedly account if you register to them before 1st of July, 2013. I am confident about the fact that Feedly would create some buzz in the world of RSS feed readers.
I have used it few years back when Google was experimenting a lot with its reader. And believe me, it was GOOOOD. With Google Reader going out of the scene soon, I would like you to try out FeedReader because its robust, amazing features and user friendly interface. And yes, its free too.
This online RSS feed reader is still in its Beta stage. But you can surely see things to speed up with this BIG news. Give it a try, it you like it, then you can happily wait for its updates.
Their tag line is 'choose news brought together'. It has been there in the business for quite a while. Put all your feeds into it, access them from anywhere. Its user interface should interest you.
If you are hunting for a powerful web based RSS reader, then check out NewsBlur too. It has its free version as well as premium version (which would cost you $1 per month). With limited feeds to export, free version does put some restrictions. But if you won't subscribe to more than 64 web sites, then try it out because its rich in features and looks.
Since this news have been out recently, we are expecting more and more web based RSS readers coming. Hence, we would come up with more Google Reader alternatives in the coming days.