Technically Google Chrome is the fastest browser on the planet and as a Chrome fan, I too feel the same. But I know huge number of people who like the way Chrome looks like, in terms of interface and all but feel that it is on the slower side
We have complied few ways to improve the speed of this web browser. Some has to do with DNS tweaking, some with installing extensions and some with blocking ads.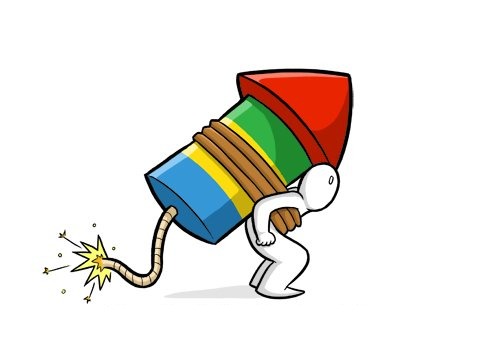 3 Ways To Make Google Chrome Browser Faster
Tweak DNS Setting To Make Chrome Browser Faster
Once you open Chrome browser, click on the Spanner Icon which could be found on the right side of the browser. And then click on Options button.
There, find the Under the Hood button and click on it. Under the Privacy section, uncheck the option Use DNA pre-fetching to improve page load performance and then click on the Close button.
By doing this DNS tweak, you have actually improved the way web pages load. So simply restart Chrome browser and you would notice that the speed has improved.
Clean History And Unused Data
Having huge history and unused data slows any any browser and so is the case with Chrome too. So once you launch the Chrome browser, press Ctrl + Shift + Delete together and a new tab will open, Clear Browsing Data.
Here, mark the options Clear browsing history, Clear download history, Empty the cache and Delete cookies and other site data and click on Clear browsing data button.
Block Ads
There are number of ways to block ads. You can use Chrome extensions like AdSweep or AdBlock which would block the ads on the websites and eventually would increase the speed. This will not only make Chrome browser faster, but also offers a clean look too.
In addition to above mentioned ways, you can use features like Speed Dial and make the most of it in order to make Chrome browser faster, cleaner and better.