There are number of complete books available on public domain of Google which can be downloaded for free. Apart from that, you can download each and every book available on the Google Books domain.
Now the question that pops is, how to download Google Books for free without any real hassle. Well, I would be sharing two interesting ways to download free books on Google, but the thing is that these methods would let you download the complete books only if they are on public domain, or else it lets you download the book with number of pages, which are available there to read.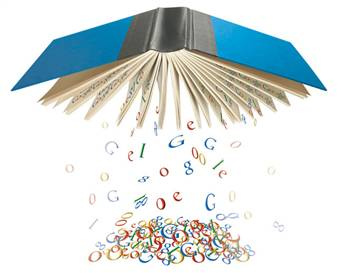 2 Best Ways To Download Google Books For Free
Method 1 – Download Free Google Books
I am pretty sure that most of us have atleast heard of this method if we haven't tried. Yes, I am talking about the tool, Google Books Downloader. This tool has been there since ages and people have been loving it since then as it is so very easy to use.
In order to use this tool to download Google Books for free, you need the book code for that respective code. So visit the Google Books website, and get its code.
Now, copy that book code and paste it in the respective field provided on the GBD and then click on Check button. Once it searches and finds the book for you, all you need to do is click on Download entire book button.
GBD will download the complete book if it is available on Google Books or it would download the pages that are available in PDF format once the book is downloaded and you click on Save Book button.
Method 2 – Download Free Google Books
This is more like a shortcut to download those books. Instead of doing all the copy, paste and clicking business, you can install this Greasemonkey user script for Firefox and straight away download the Google Book.
Once you download this Greasemonkey userscript, some changes get reflected on the Google Books site. So when you browse the Google Books site and get on to the page of the book which you want to download. This script will show you a download button on that page.
So, when you click on the Download this book button, it would directly start downloading the Google Book for free.
These are the 2 best ways to download Google Books for free. Try them out and see if it serves to your purpose. Let us know how you like it.