Unlike Google Chrome and Opera, Firefox doesn't have a speed dial option which holds frequently accessed websites on the home page, so that you can open them easily instead of typing the whole url every time. With the various addons available, you can get a Speed Dial for Firefox too.
Check out other articles about Firefox Addons like 25 best and most useful Firefox Addons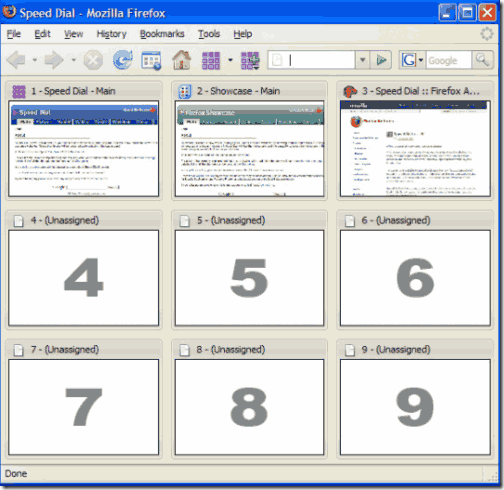 With the Speed Dial Firefox Addon, you can easily access your most used websites. To show the Speed Dial tab, use the Speed Dial button (which can be added to the toolbar). To assign one website to Speed Dial, use the new "Set as Speed Dial" option in the bookmarks menu, or right click on the tab you want to add, and choose "Set as Speed Dial". That option is also available in the contextual area menu.
Speed Dial will be automatically loaded in blank new windows. It can also load in blank new tabs. To configure this, and other options, use the extension settings panel. Now that you have the speed dial for Firefox, browsing will be much easier.