No wonder Firefox 4 is the most powerful version of Firefox web browsers. But there are some features, which do annoy any users. The size of its address bar is one of those things. So, we would be telling you how to resize address bar in Firefox 4.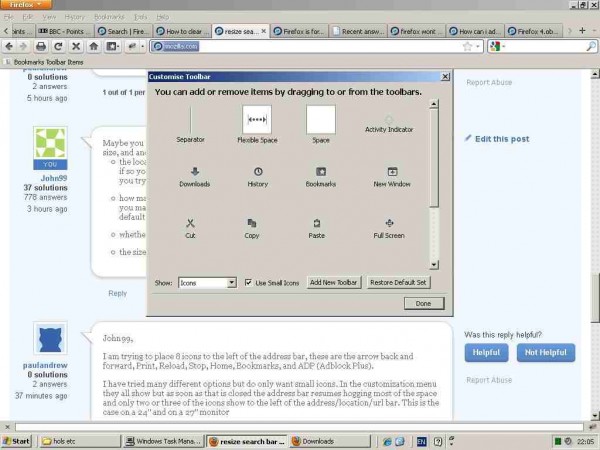 Resize Address Bar In Firefox 4
Once you launch the Firefox 4, right click on the empty space and there click on the Customize option
This will pop up a Customize Toolbar window on your screen where you can handle all the items on your Firefox browser
Since you want to resize the address bar, simply drop the item labeled as Spaces between the Address Bar and Search Box
Now, you can also find items labeled as Flexible Space. You can also use them instead in the above step
Once you are happy with the size of the address bar, click on the Done button to freeze it
While doing all this, you could also move the other buttons like Home, New Tab etc. in order to get the spacing the sizes as you wish
That is it! This is how you can easily resize the address bar in Firefox 4.