No wonder than soon with time, Mozilla Firefox have become one of the most favorite Internet browsers for most of the users. There are number of tricks and programs used to tweak and enhance the performance of Firefox. AnyColor is a free add-on which allows you to create your own customized theme for your Mozilla Firefox browser.
Also check out our Firefox Section with articles like 25 best and most useful Firefox Addons.
We try themes to make our desktops look gorgeous. But this amazing program will make you Mozilla Firefox go beyond amazing functions. Looks with premium functions will always make you more addicted to Firefox browser.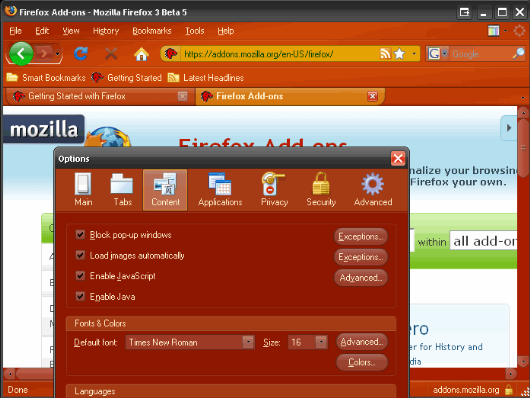 It 'a great add-on that allows you to create your own custom theme in minutes. Below are the features of AnyColor:
Choose your own colors and make an instant preview

Choose your custom image for the top and bottom of the browser

Choose a preset already included or edit / create one for you

Create scripts and change the appearance of the browser tubes using dynamically generated content
Download AnyColor.