uquery is the new search engine for iPhone and iPod touch applications. This is much better than iTunes App Store. Unless you know exactly which app you want, it is very difficult to search for your favorite application in the Apple's App Store. With this new App Store search engine, you can quickly search for more than 70,000 applications.
We already discussed about How to get paid iPhone applications for free
The problem with App Store is that it displays only the top 25 free and paid apps listing latest releases, and also you can browse by app category or perform a keyword search. But it requires a lot of searching and browsing to find the application you need.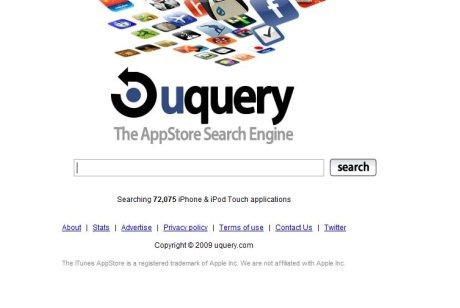 With uquery you can filter your results in many ways like by price, date and category and a full-text index of the application description, etc. It also provides details of the application like information of app with screenshots along with a link to get the application. uquery is the fast and easy way to find the iPhone or iPod Touch applications you need.
Also check out 9 Best iPhone and iPod Touch applications you should download.