Live Banner Maker is an easiest way to create free banners online. This web service lets you make your own customized banners of different sizes and embed or share them online on your website, Blog, Myspace, Facebook, and more. This online banner generator can create banners in 5 simple steps. The created banners can be used for displaying any advertisements or to publicize anything online.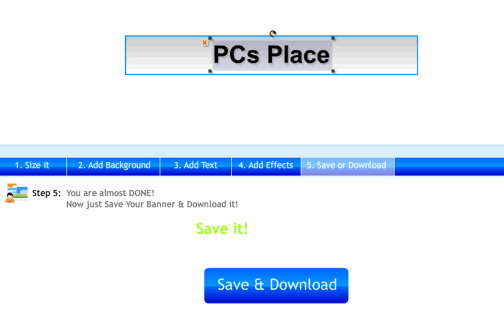 To create your own customized banners, follow these simple steps..
Select the size of the banner ( you can even set a customized size )

Change the background colors and images

Add and edit text thet should appear on your banner

Add effects to your text

Save and download the created banner to your computer.
Creating banners is never this easier and this will help you create banners without any image editing software. Go ahead and make those banners to promote your stuff online.