If you are wondering how to create / make album arts for iTunes, then here is an easy way to do it. Now you need not have CD / album artwork to make album art of iTunes.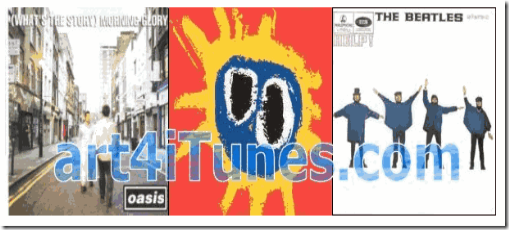 Art4itunes is a free web service, which lets you create album art for iTunes just by providing it the list of songs. Here is the step by step procedure to to create album art for iTunes:
Step 1:  Export Song List as plain text from iTunes
iTunes 8: Select a playlist, then click File > Library > Export Playlist (use Plain Text)
iTunes 7 and older: Select your 'Music' library, then click File > Export… (use Plain Text)
Step 2:  Upload song list below in the motioned field
Step 3:  Album covers and track listings will be displayed for your iTunes music collection!
Step 4:  Drag and drop the album covers onto the image box in iTunes.
With Art4itunes, you can easily create album arts for iTunes just by supplying the list of songs to thie free web service.