We always like to use a lot of different fonts. How would it be if you can create a font from your own hand writing. Font Capture is a free service which lets you turn your hand writing in to a special font which can be used anywhere. Best part is that you don't need to install any software to do this.
We already discussed a way to make or create your own Fonts from your Handwriting
In Font Capture, all you need is a printer and a scanner. You just have to fill in the font template, scan and upload it to website, and download your completed font which can be used on Windows and Mac computers. Here is the way to get your own fonts from handwriting..
Go to

Font Capture

and get the special PDF file where you need to print off and write into.

Print off the PDF file and start writing following the instructions.

Then scan the completed paper into an image file and give the name of your font and upload it to Font Capture which will make your font.

After that download the file and copy it to your fonts folder to use it.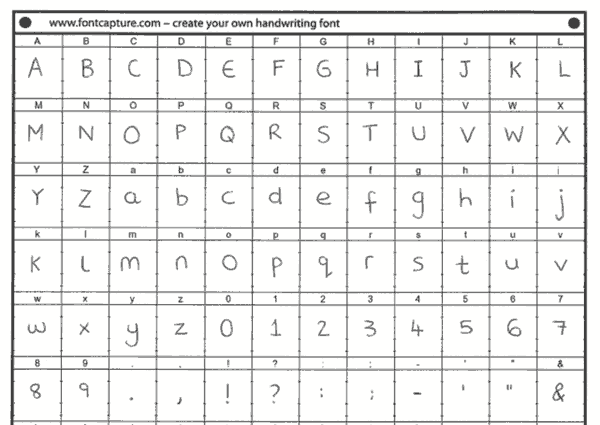 Its very easy to use it and you can even share your own font to your friends and can even make it popular by sharing it online. Check out how to share and download 1000+ free fonts.
If you find the above procedure difficult and if you don't have a scanner, you can still create fonts from your handwriting using this tutorial on how to create fonts from handwriting.