FileTac is an all round free web service which lets you combine multiple files into one Zip file online and upload or host your files over the internet without downloading any software or registering . Apart from that, FileTac allows you to send files and images to your friends and it even supports WAP uploads.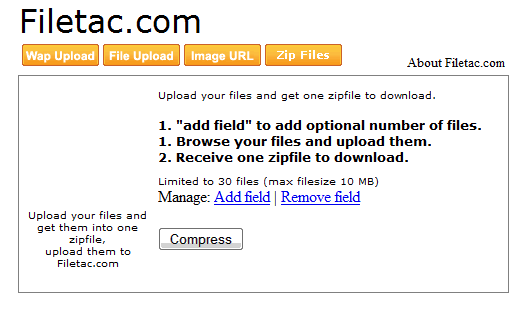 If you are using a WAP or Internet enabled mobile phone, then you can upload themes, wallpapers, java games, ringtones to your phone. Other than that, you can upload files and host them at Filetac.com, These files can be sent to you friends just by giving their email ID.
It also allows you to upload any image and use the image-URL to link them to forums, blogs. The best feature is the option to upload your files and get them into one zip file. This way you can get a zipped file without any third party software.